AIRSPACE REVIEW (airspace-review.com) – Kapten Infanteri Teddy Indra Wijaya meraih kualifikasi pasukan elite Angkatan Darat Amerika Serikat (US Army). Ia menjadi salah satu perwira TNI AD yang telah berhasil mendapatkan badge Ranger di lengan baju kirinya. Hal ini menandakan ia telah selesai dan lulus mengikuti tugas pendidikan dari TNI AD di US Army.
Hal tersebut disampaikan Atase Militer Darat RI untuk Amerika Serikat Kolonel Inf Hendri dalam rilis tertulisnya di Washington DC pada Minggu, 5 April 2020.
Dikatakan Hendri, Ranger School adalah program sekolah pasukan paling elite di US Army untuk menghasilkan lulusan bagi Resimen Ranger ke-75.
"Pendidikan itu diikuti oleh tentara yang telah terpilih paling fit , baik  secara fisik dan mental. Untuk persentase kelulusan sekolah selama ini, berkisar 20-25 persen dari seluruh jumlah siswa pada periode pendidikan tersebut," ujarnya seperti Airspace Review kutip dari Dinas Penerangan TNI AD (Dispenad) di Jakarta.
Standar pendidikan Ranger, lanjut Hendri, menerapkan metode sistem gugur setiap hari pada setiap ujian dengan persyaratan standar kelulusan yang tinggi.
"Meliputi kemampuan individual dalam hal fisik, navigasi darat, dan Ranger Tactical Test yang diuji dalam tahap RAP Week, serta penilaian Leadership in Patrol, dan Peer Evaluation," terang Hendri.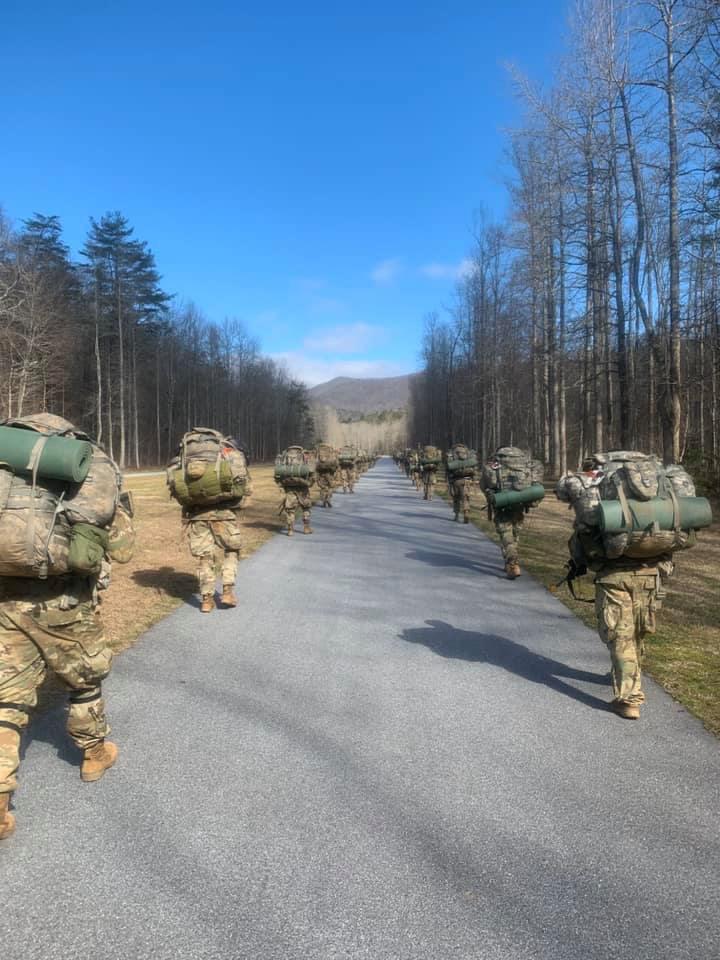 Pada setiap tahapan, lanjutnya, siswa harus meraih dukungan dari rekan-rekan satu regu dengan batas maksimal pelanggaran prosedur yang ketat.
Dari tingkat kesulitan serta dinamika itulah Ranger School menjadi sekolah paling bergengsi bagi Angkatan Darat Amerika Serikat.
"Siswa yang tidak memenuhi standar akan langsung didrop/dikeluarkan pada setiap harinya. Mereka harus recycle atau mengulang tahap sebelumnya, atau mengulang dari hari pertama yaitu sejak Day 0," tandasnya. 
Dijelaskan Hendri, Teddy dan rekan-rekannya dinyatakan lulus sebagai prajurit yang terpilih dan terlatih sebagai prajurit Ranger setelah Colonel Michael Scarpula, Komandan Brigade Batalyon Latihan Ranger, menutup pendidikan yang berlangsung di ruangan tertutup karena ada pandemi COVID-19.
"Congratulation for the Ranger Tab, Ranger is not for everyone. As your creed, You are specially selected and well trained soldier. Ranger lead the Way," ungkap Hendri mengutip pernyataan Colonel Scarpula saat menyematkan Tab Ranger pada lengan kiri siswa yang lulus.
Untuk diketahui, pendidikan Ranger School kali ini awalnya diikuti 412 siswa US Army dan 6 siswa dari negara asing yaitu Jerman, Ukraina, Indonesia, Arab Saudi, Canada, dan Belanda. Teddy menjadi siswa manca negara yang berhasil lulus.
Di Pangkalan Militer Fort Benning, Georgia terpampang tulisan, "Not for the Weak and Fainthearted" atau "Bukan untuk mereka yang Lemah dan Pengecut".
Sebelumnya, TNI AD telah memiliki sejumlah perwira yang berhasil lulus Ranger School. Di antaranya adalah Jenderal (Purn) Susilo Bambang Yudhoyono, Letjen (Purn) Hotmangaraja Panjaitan, Letjen (Purn) Nugroho Widyatomo, Letjen (Purn) Syaiful Rizal, dan masih banyak lagi beberapa perwira muda yang menjadi generasi penerus mereka.
Roni Sontani