AIRSPACE REVIEW (airspace-review.com) – Rumor yang menyebut bahwa jet siluman F-117 Nighthawk masih digunakan oleh Angkatan Udara Amerika Serikat (USAF), 'ditepis' oleh Lockheed Martin melalui video yang memperlihatkan pesawat ini diangkut menggunakan truk trailer untuk didemiliterisasi.
Ya, F-117 nomor ekor 803 dengan nama panggilan "Unexpected Guest" saat ini dalam proses untuk diistirahatkan di Museum dan Perpustakaan Kepresidenan Ronald Reagan di California.
Adalah The War Zone yang pertama kali memberitakan bahwa Museum dan Perpustakaan Kepresidenan Ronald Reagan akan menerima kiriman salah satu jet hitam.
Sementara itu, minggu lalu Yayasan Kepresidenan Reagan yang menangani museum tersebut telah mengirim rilis kepada media tentang Operasi Pendaratan Nighthawk.
Disebutkan bahwa Yayasan telah bekerja sama dengan USAF dan Lockheed Martin untuk memindahkan sebuah F-117 ke museum. Pesawat akan disimpan berdampingan dengan F-14 Tomcat yang sudah lebih dulu berada di sana.
Video yang diunggah oleh Lockheed Martin ke YouTube pada 6 November memperlihatkan, satu unit F-117 diangkut dari tempat penyimpanan pesawat yang sangat tertutup di Tonopah Test Range Airport menuju ke Plant 42 di California bagian selatan pada Agustus lalu.
Truk trailer yang membawa 'muatan misterius' ini dikawal oleh mobil berwarna kuning bertuliskan Oversize Load. Demikian juga tulisan yang sama terpampang di truk pembawa pesawat.
'Si Elang Malam' tampak dibungkus, namun masih terlihat bentuk badannya yang menyerupai potongan berlian sebagai ciri khasnya.
Dalam video diperlihatkan, Nighthawk berwarna badan putih. The War Zone meyakini, jet siluman ini telah dikuliti bagian lapisan penyerap radarnya yang sangat beracun sebelum pesawat disimpan di museum.
"Unexpected Guest" ditarik dari tempat penyimpanannya di Tonopah di mana di sana terdapat 51 pesawat lainnya yang telah dipensiunkan sejak 2008.
USAF mengatakan, telah menyiapkan sedikitnya selusin F-117 yang juga akan disimpan di sejumlah museum. Selain di Museum dan Perpustakaan Kepresidenan Ronald Reagan, jet yang muncul semasa Perang Dingin ini akan disimpan di Museum Nasional USAF di Wright-Patterson Air Force Base yang terletak 9,7 km sebelah timur laut Dayton, Ohio.
F-117 Nighthawk terbang pertama kali pada 18 Juni 1981. Pesawat buatan Lockheed Corporation (kini Lockheed Martin) ini diproduksi sebanyak 64 unit.
Salah satu F-117 yaitu nomor seri AF ser.no.82-0806 tertembak jatuh saat melaksanakan misi penyerangan dalam Perang Kosovo, 27 Maret 1999. Pesawat ditembak jatuh oleh pasukan Batalion ke-3 Brigade Pertahanan Udara Rudal ke-250 Yugoslavia menggunakan sistem pertahanan udara Isayev S-125 Neva/Pechora (NATO: SA-3 Goa).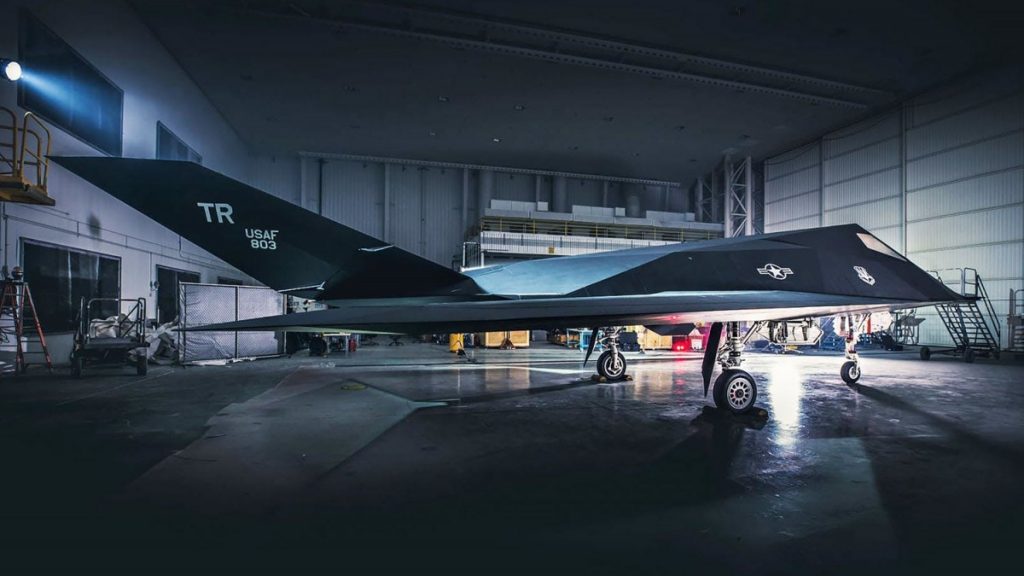 Pilot F-117 berhasil loncat dari pesawat menggunakan kursi lontar dan diselamatkan enam jam kemudian oleh tim Pararescue Angkatan Udara Amerika Serikat.
Roni Sontani